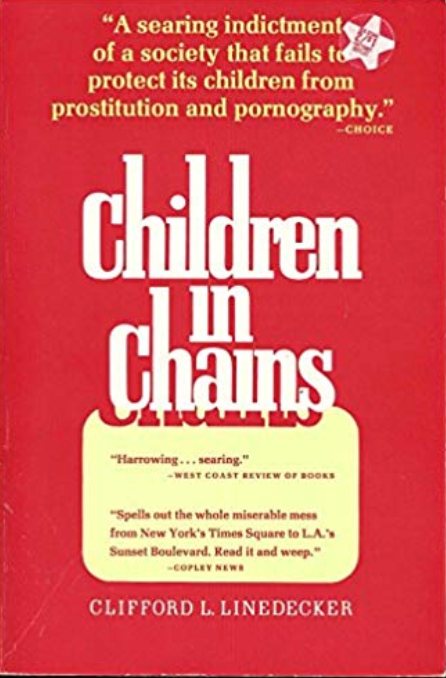 Recently, I had the pleasure of meeting Cliff Linedecker, the author of "The Man Who Killed Boys" and "Children in Chains", amongst dozens of other titles. He's now 88 years old and living with his wife, an artist in her own right, in South Florida.
We agreed to go out to lunch at the Dune Deck Cafe – a restaurant I'd highly recommend if you find yourself in the Lantana area. While eating fresh seafood and drinking wine, he told me about writing "The Man Who Killed Boys". He said it was a book he simply fell into. He had just finished writing "My Life With Elvis", with Elvis' personal secretary, Becky Yancey.
In December of 1978, the details of John Wayne Gacy's murders were just coming out in the news. Cliff was based in Chicago and when he went to Gacy's next door neighbor, Lillian Grexa, to see if she'd talk to him, he found out she was a huge Elvis fan – something he used to his advantage. That night, Cliff and Lillian talked endlessly about Gacy's comings and goings-on. One anecdote she shared was, not long before, several neighbors had their tarot cards read and Gacy's showed he would end up imprisoned: he wasn't too thrilled.
Not long after meeting Lillian, Cliff took the chance of dressing himself in workmen's clothes and entered the Gacy house to see so many workers digging. It was such a grim task, no one asked him if he was there on official business.
For the next two years, Cliff uncovered amazing details about the case that were either obfuscated for political expedience by biased parties or embellished by people like witness for the defense, Helen Morrison. When Cliff's book came out in 1980, it was extremely popular. But it's also stood the test of time.
As a former seasoned journalist for several newspapers, Cliff was one of my first "go-to" experts. He followed up "The Man Who Killed Boys" with "Children in Chains". The book further expands on the themes of child sex exploitation that were brought up in the Gacy book, but then shows Gacy in the context of the wider set of predators around him. To start, at the time, there was a child sex trafficking ring that had its nexus in Chicago that could then be traced to a state and federally-funded camp on North Island in Michigan where children were sexually abused. There is also information about a farm in Franklin County, Tennessee run by a pastor who had over 200 sponsors looking for pornography made including young men the pastor was responsible for: runaway boys, foster children, disadvantaged youth. It's a tough read that Cliff told me was inspired by one of Gacy's victim's families who had lost both sons to child sex exploitation.
The reason I went to speak with Cliff was in the hope that he'd remember as many anecdotal experiences about his research for "The Man Who Killed Boys" as possible. Although he worries his memory is imperfect, he was able to reach back into his mind to relate his perceptions about people he met in the late 1970s aligned with the case and anomalies he noticed, especially when it came to Gacy's accomplices.
When lunch was over, I went back to his apartment and met his beautiful wife, Junko, to whom he's been married for over 60 years. They laughed as they told me the adventures of how they met and those that ensued continuously thereafter. He gave me the book "Victim" by Gary Kinder and told me it was some of the best reporting he'd ever read from a victims' point of view.
Our parting words may seem macabre, but they were an exchange between two people heavily invested in understanding crime. As Cliff recounted for me some of the more profound passages from "Victim" that touched him, I commented that people in the midst of a murderous act are very busy people. They don't have time to feel sorry for themselves. They don't have time to consider regrets. They can only go toe to toe in a dance of primal rage between victim and perpetrator that ignores hairs out of place, sullied eye make-up, clothing mishaps and the newest iPhone. And when it's done, there's either the relief of no longer having to fight or the emergence into a whole new phase of life, having gotten a view to what death might be like while remaining alive.