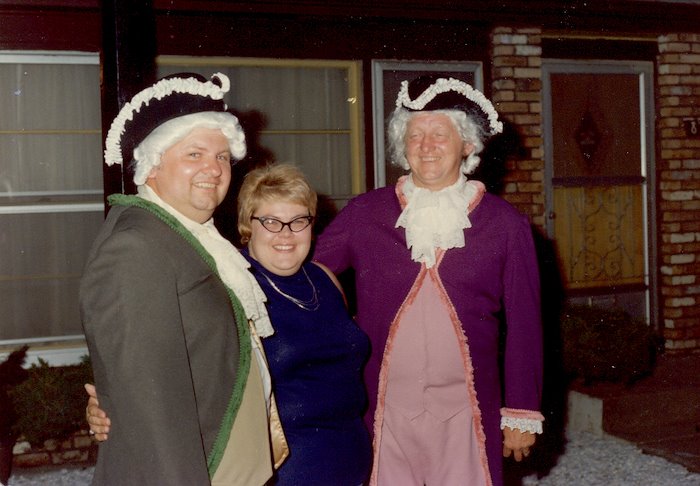 Part of the meaning I get from my job is if I can add value to a case by finding out something new. Often times, I review all the case files and during that review, something previously not considered comes to light. You might not believe how many cases haven't been prosecuted properly or they've failed to arrive at a prosecution at all. It happens for a variety of reasons, many not malicious, but some very curious.
In addition to my day job on formatted series for true crimes shows, I have three cases that I'm currently working in my spare time with law enforcement to better understand anomalies within them. On one case, the original investigator believes what was deemed an accidental drowning was instead a murder and he's provided evidence to that effect. The result may very well be the exhumation of the victim's body to better discern what the victim's injuries were – the first step in prosecuting a case that seemed to me to be white-washed.
In the case of a missing person, myself and another member of the media re-interviewed a person of interest only to have the original detective say she directly contradicted herself from two decades ago. He and the victim's family are now seeking to re-open that case.
For the third project, over the past 8 years, I've delved into the case of serial murderer, John Wayne Gacy alongside journalist, Alison True, a retired Chicago police detective and an attorney who all brought new documentation to the case. Initially a review didn't seem at all appealing: the sensationalism that surrounds Gacy, the fact that his case has been reviewed before and the complexity of the case – with so many victims – seemed daunting.
Alison True was the one who introduced me to the project and she said it wasn't about Gacy per se: it was about corruption. After working with law enforcement on true crime programming for almost 20 years, it had never crossed my mind that a case this big could be politically motivated (although watching Roman Polanski's Chinatown makes it obvious this isn't a new scenario). Not long after my initial talk with Alison, all four of us dug in and found crucial elements of the Gacy case were manufactured and required the public's suspension of disbelief – this was eased by a very obedient media in Chicago and a copy and paste attitude amongst other reporters. But there were a few who left bread crumbs. And then there's the FOIA system.
Without a lot of personal time to spare, I would have stopped before 8 years had passed if I had gotten to the bottom of things. But I still haven't.
Initially, we were introduced to the case of Michael Marino – Gacy's purported victim #14 – whose mother Sherry felt his remains had been misidentified and were not his. Sherry and her lawyer, Steve Becker, were able to get a Cook County judge to sign a court order not just to exhume Michael Marino's remains, but a few years later, to exhume the remains of victim #15 – Kenneth Parker, who isn't even a relation – so DNA could be tested and compared. I can't begin to explain how hard that is to provide proof – especially in Cook County – that a body should be exhumed. But the heavy lifting was worth it. Not only did Michael Marino's DNA not match Sherry Marino's, but in the course of uncovering documentation, no one had ever concluded who victim #15 was: in a formal autopsy, Kenneth Parker could have been one of seven people. The kicker: when asked, Parker's family told Becker they NEVER provided any proof of who he was.
Stay tuned. There's more where that came from.